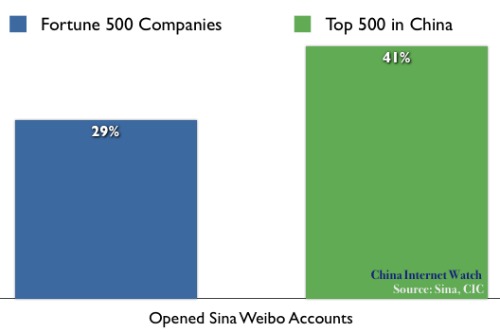 By the end of February 2012, a total of 130,565 companies opened Sina Weibo accounts, among which the most popular category is Food & Beverage with about  50 thousand companies set up on Sina Weibo.
On average every enterprise Sina Weibo account has over 5,000 fans; every Sina Weibo user follows on average four enterprise accounts. Over 56% of Sina Weibo users follow at least one enterprise account.
41% of top 500 local companies in China, compared to 29% on Fortune 500 list in 2011, have a presence on Sina Weibo.