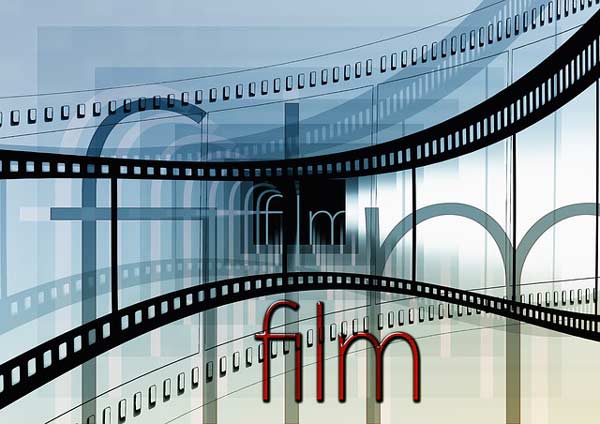 China's box office market reached 44 billion yuan in 2015 with a growth rate of 48.7%; however, it just saw slight growth to 44.56 billion yuan (US$6.42 billion) in 2016.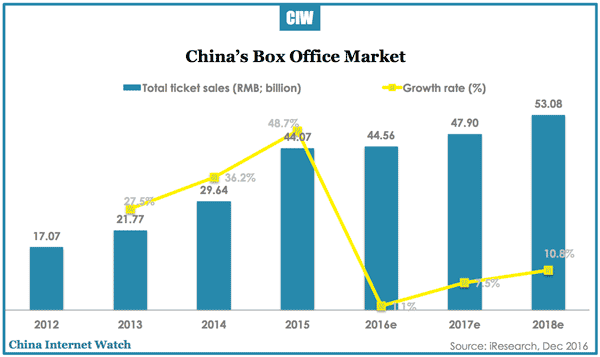 About half of cinema movie viewers in China are 25 years of age or younger; 36% between 26 and 35 y-o in 2015.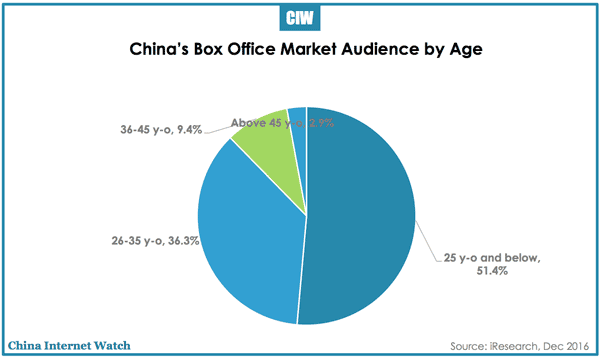 Online booking accounted for about 74.7% of total box office sales in China in 2016. And, it's expected to grow to over 81.5% in 2018.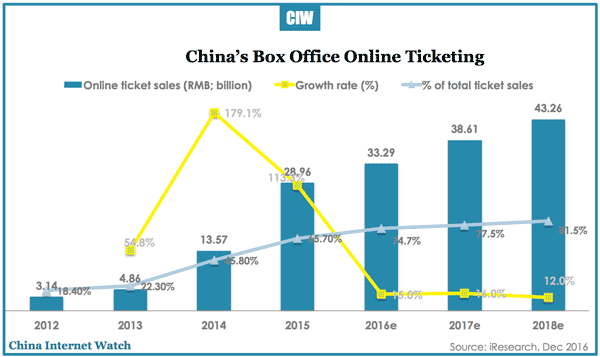 Update: Xinhua News reported a total box office sales of 45.7 billion yuan in 2016 with a growth rate of 3.73%, 58% of which are domestic movies (26.66 billion yuan).