China internet users totaled 731 million as of Dec 2016, an addition of 42.99 million from Dec 2015. Internet penetration rate reached 53.2%, up 2.9 percentage points from 2015.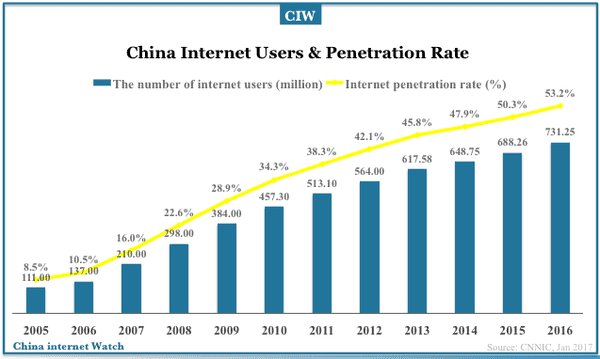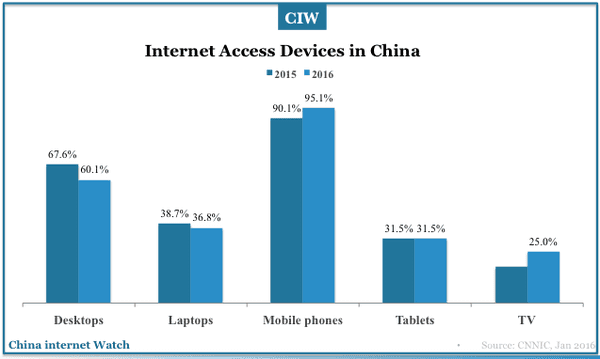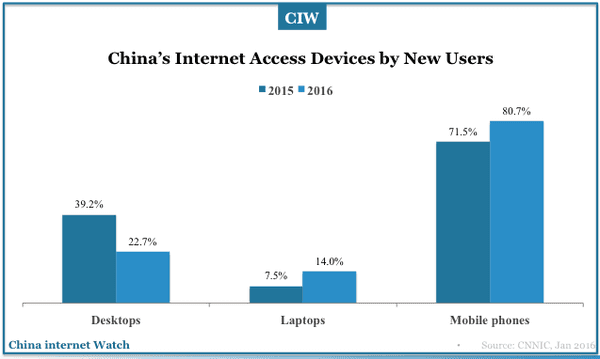 China mobile internet users totaled 695 million as of Dec 2016, an increase of 75.5 million from Dec 2015 and 95.1% of total internet users.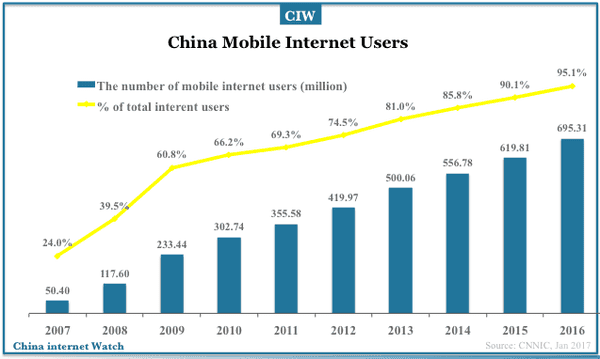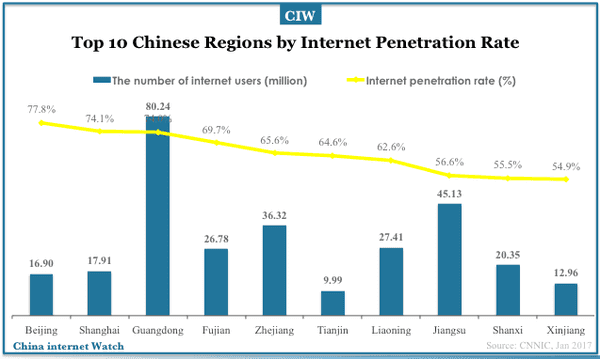 Rural areas have 201 million internet users, accounting for 27.4% of all China internet users.
60.1% and 36.8% of China internet users connect to the internet via desktop and laptop respectively; mobile devices 95.1%; tablets 31.5%; and, TV 25%.
Mobile online payment users continued to grow in 2016 and reached 469 million, an increase of 31.2% YoY. The proportion of China internet users making mobile online payment increased to 67.5% in 2016 from 57.7% in 2015. 50.3% of China internet users use mobile devices for payment in offline retail stores.
China internet car-hailing users reached 168 million, an increase of 46.16 million or 37.9% from June 2016.
45.3% of Chinese companies deployed online sales activities; 45.6% online purchase; and, 38.7% online marketing. The number of public listed internet companies in China reached 91 with a total market value of 5.4 trillion yuan. The combined market value of Alibaba and Tencent exceeded 3 trillion yuan in 2016.
Download China Internet Statistics Whitepaper 2017 (free) or China Internet Insights (E-Book) here.
Also read: Top WeChat stats and trends 2016