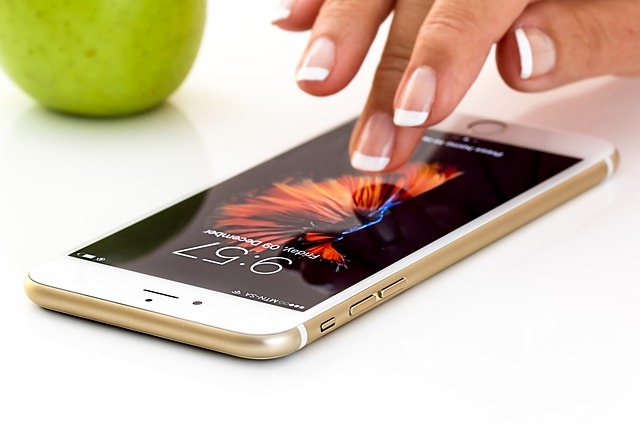 China's smartphone market saw a 19% YoY growth and 17% QoQ growth in Q4 2016 according to IDC. It grew by 9% in 2016 with top Chinese smartphone vendors taking up a larger share of the market.
The 4 Chinese smartphone vendors in the top 5 remain the same in 2016, with combined market share increased from 46% in 2015 to 57% in 2016. Most brands are now using a combination of channels to increase their shipments.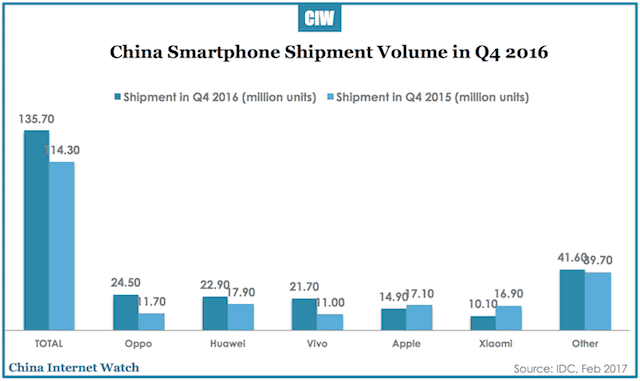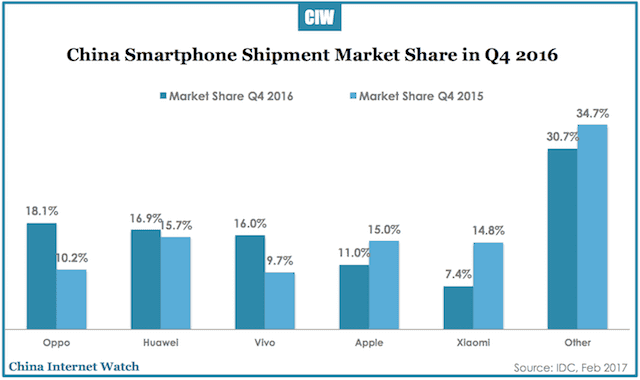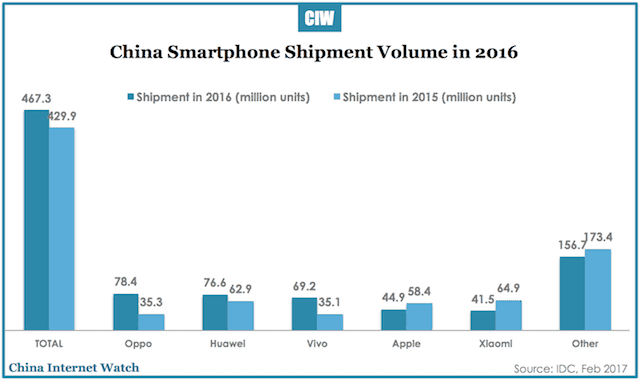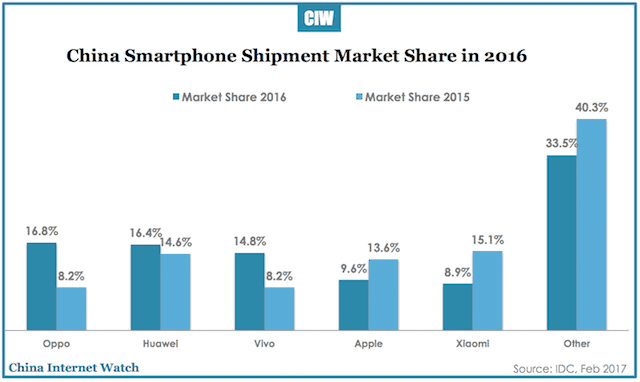 Oppo R9 rose to the best-selling smartphone in China in 2016 breaking Apple's iPhone dominance.
Also read: China smartphone usage insights 2016