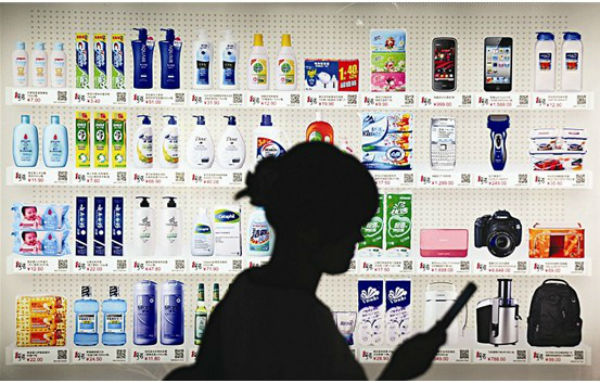 A look at eBay's historical presence in China from 1999 till 2007. With an early success was defeated by Taobao's "free" strategy, how could eBay potentially regain its momentum in one of the biggest e-commerce market in the world?
Recall eBay China History
In August 1999, eachnet.com was founded in Shanghai by a Chinese entrepreneur fresh out of Harvard Business School.
In March 2002, eBay invested in $30 million in eachnet.com becoming strategic partners.
In July 2003, eBay accquired EachNet paying about $150 million in cash.
In 2004, eBay plugged EachNet into its global network.
In 2005, China online auction site Taobao.com, a branch of Alibaba.com, conducted transactions worth 9.7 billion yuan (about US$1.2 billion), beating eBay China to become the country's leading online auction site.
In 2006, eBay launched a joint venture with the Chinese Internet company TOM Online.
In 2007, eBay China has two websites: eachnet.com for local auctions and eBay.cn for global platform.
eBay's Strong Competitor in China: Taobao
Taobao, a C2C platform under Alibaba, beated eBay China in total volume of transactions. As a free platform for both buyers and sellers, more and more new users joined Taobao and many eBay users switched to Taobao platform as well. How could this happen?
Free channel to make extra money. There were many people not interested in online auction and less willing to try when the online auction just appeared in China. However, if it's free, why not give it a try? If it makes money, good for anyone; if it doesn't, the user doesn't lose anything.
Many people registered in Taobao and started selling from their second hand items. When they realized the benefit of online auction, they became serious and spent more time and money in Taobao.
Free platform to reach more people. eBay users are never satisfied with the money they make in eBay. They want to reach more people to make more money. The greed makes eBay China users trying out Taobao.com at the same time, which added value to Taobao marketplace.
When eBay failed to respond effectively to Taobao's free policy in time, they were beaten.
The Future of Taobao
Taobao is leading the China online auction market now. As a branch of Alibaba, it would have enough capital to face the competition from eBay China.
And, don't forget the fact that Yahoo China is currently operated by Alibaba. Taobao could work with Yahoo auction platform to enable Taobao sellers to sell worldwide. If that happens, eBay.cn would be in trouble then. Taobao may become aggressive one day and expands its territory to places like Japan.
How Could eBay Potentially Beat Taobao
eBay China could make itself very busy to compete with Taobao for China's online auction market. However, the best strategy for the competition is to avoid competition; target a different online auction market in China.
First, remove the fees charged on sellers and think of other ways to generate profit. eBay China's domestic website EachNet is still charging various fees on sellers though they're promoting "free" for July and August. It makes people doubt whether they are going to charge in September.
Build eBay's own competitive strategy for China market. If they cannot provide a clear answer to tell people to join EachNet instead of Taobao, how can they succeed? The following suggestions are worth considering:

Take advantage of eBay's global markets.
More benefits to buyers and sellers. For example, be more efficient, be more convenient.
Target a different tier. For example, be an online auction market place for luxury products.
To succeed, it's easy to have a win strategy but difficult to implement it, especially for big companies.