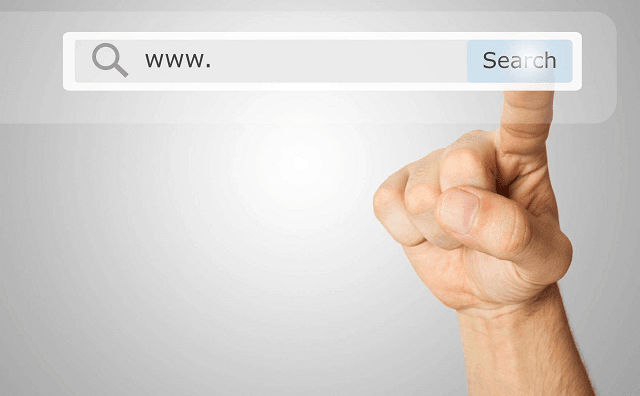 The revenue of search engine market in China totaled 20.374 billion yuan (US$3.2017 billion) in Q1 2018, an increase of 29.21% year-on-year, led by Baidu, Sogou, and 360 search.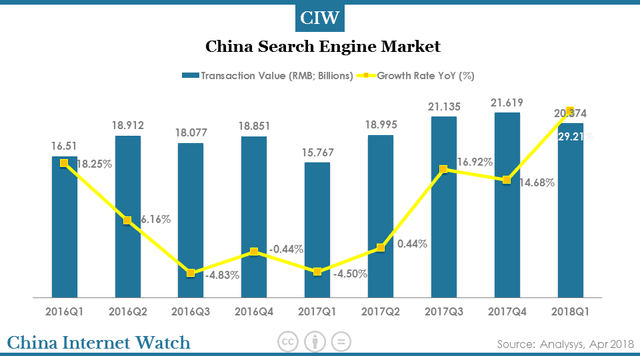 In Q1 2018, Baidu continues to lead China's search engines market with a market share of 80.09% by revenues, followed by Sogou (6.63%) and 360 (3.27%). Baidu's total revenues reached RMB 20.9 billion ($3.33 billion) in Q1 2018, increasing 31% year over year. Mobile revenue represented 78% of total net revenues, compared to 70% in Q1 2017.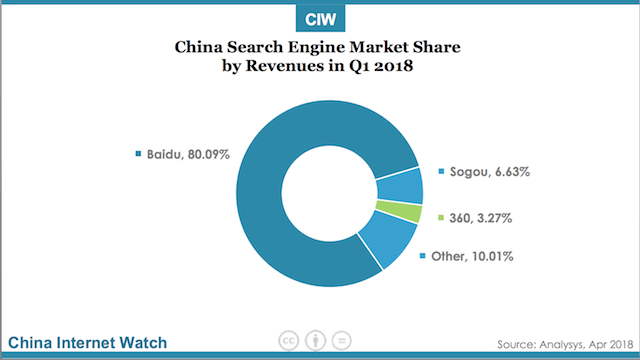 In Q1 2018, revenue from China's mobile search engine market reached 16.054 billion, a 27.5% increase year-on-year, accounting for 78.79% of overall market.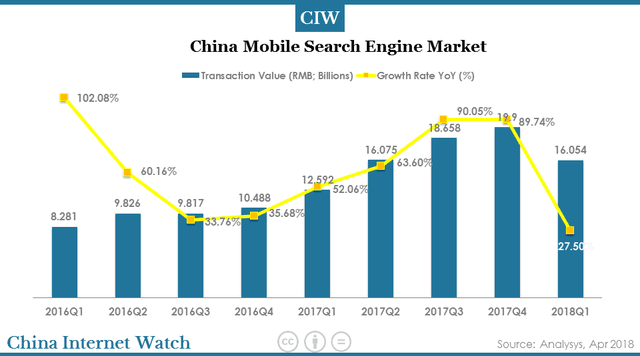 Ad spending in China this year will grow 5.2% to reach 585.8 billion yuan according to GroupM. Find out how to use live streaming for successful marketing in China in 2018 here.