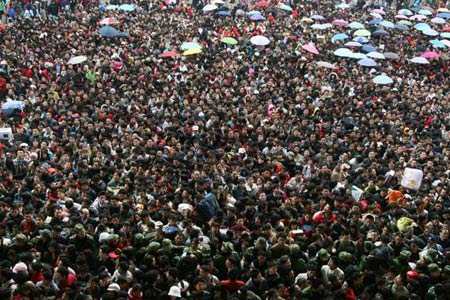 About 2.556 billion passenger trips are expected to be taken during this year's Spring Festival travel rush, up 11.6 percent year on year, said the Ministry of Transport on Monday.
Passenger trips by water will rise about 6% and those on flights about 10.8%, according to the country's transport authorities.
Previous data shows passenger journeys totaled 1.66 billion during the Spring Festival travel period in 2001, 1.9 billion in 2005 and 2.2 billion in 2010.
The ministry estimates that 640 million people will return home for Spring Festival which falls on Feb. 3 this year. The festival travel season this year starts on Jan. 19 and ends Feb. 27 (40 days). Got your travel campaign launched already?
Source: Xinhua News Agency