Mobile payment based on RFID technology is gaining popularity in China since China Telecom launched the service last year. eResearch shared some insights on usage of this "short distance" mobile payment.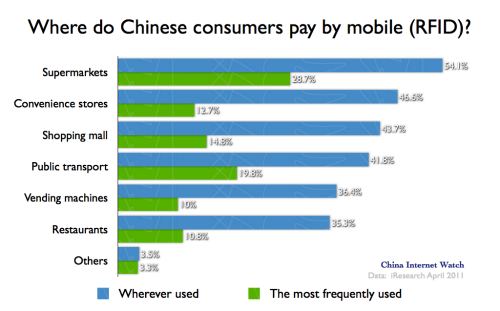 Mobile payment based on RFID is more popular in supermarkets, convenience stores, shopping malls and public transport.
From iResearch's data, we can see consumers are more comfortable with this mobile payment method for small amount of consumption. Over 38% of mobile payment (RFID) consumers pay for consumptions of fifty yuan and below with this payment method.