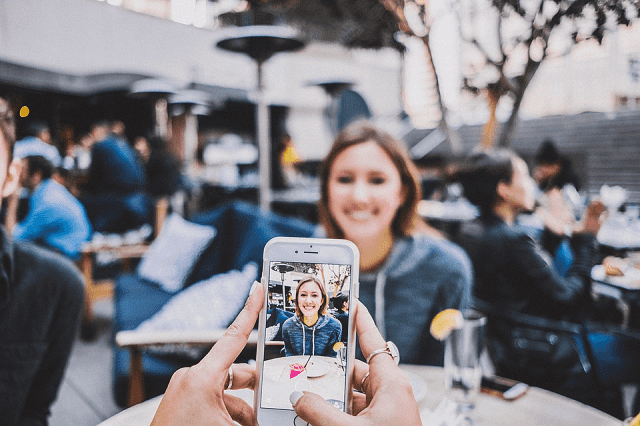 The three leading smartphone brands – Huawei (excluding Honor), Xiaomi, and iPhone – kept winning more shares in urban China market as all grew their shares over a year ago, according to the Q3 data from Kantar Worldpanel ComTech. Xiaomi Mi 8 was the most popular handset model in Q3 2018. The next three models on the best-seller ranking were all from iPhone, including the runner-up iPhone X.
As more brands followed iPhone's suit to launch premium products, the average selling price of smartphones in Q3 increased across the industry. The proportion of sales from premium models increased by 7 percentage points from a year ago.
Huawei continued to win consumers from other brands. Huawei ranked No.1 in terms of net new consumers won (=total new consumers won – total new consumers lost) in Q3, followed by iPhone.
Among all the users leaving Huawei and Honor, the proportion of people joining iPhone camp decreased from a year ago. While the proportions of OPPO/VIVO-turned-iPhone user increased.
There is a lot in common in ex-OPPO/VIVO users, such as they're relatively young, most of them live in tier-1 and -2 cities, not happy with chips and speed, pay attention to other people's recommendations, etc.
It's more important, and to some extent easier, for smartphone brands to keep existing consumers compared to win over consumers. They need to invest more in raising loyalty, according to Liang Yaguang, Consumer Insight Director of Kantar Worldpanel ComTech China.
The average Net Promoter Score (NPS) among Chinese consumers dropped in Q3. Huawei (excluding Honor), VIVO, and OPPO are above the average among mainstream iPhone. The NPS for Samsung eclipsed that of Xiaomi for the first time.
As major brands keep expanding their user bases, the user profiles began to look more like each other. OPPO and VIVO both had more male users while Huawei (excluding Honor) and Xiaomi had obtained more female consumers.
In the United States, Android lost ground to iOS in Q3. Early sales of iPhone XS and iPhone XS Max models in the United States are good news for Apple.
Combined with the continued strong momentum among iPhone 8 and 8 Plus, these sales have contributed to a 5.0 percentage point increase in OS share for Apple in the US – the biggest gain seen worldwide in Q3 2018.
iPhone 8 was the top-selling model in the US over the quarter, with a 9.4% share of the handset market, according to Dominic Sunnebo, Global Director for Kantar Worldpanel ComTech.
But in the five main European markets (UK, France, Germany, Spain, and Italy), Android made significant gains against iOS. The Samsung Galaxy S9 was the top-selling model across the big five markets in September. Meanwhile, the newly released Galaxy Note 9 has made it into the top 10 most popular models for the month. Both Huawei (P20 Lite) and Xiaomi (Mi Note 5) made it to the top five handset ranking for the first time.
European consumers are holding on to their handsets more than two months longer than they were in 2016. Huawei has consolidated its position as the second best-selling brand in Europe behind Samsung from the launch of its P20 series.
Xiaomi continued to expand rapidly in Spain and, more recently, in Italy and France. The focused push that Huawei and Xiaomi are making into Europe is causing pain for their rivals across the board. However, it is Sony, LG, and Wiko who are being disproportionally impacted as a result of their historic over-reliance on the ultra-competitive low and mid-price tiers.
In Japan, Apple continued to lead handset sales under the pressure from Sharp and Huawei, both of which has increased shares of sales by 6 percentage points and 3.2 percentage points, respectively. Sharp's flagship Aquos R2 and Huawei's P20 Lite were among the top five best-sellers for the third quarter.
This post was originally published on Kantar.com.